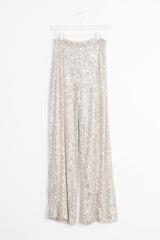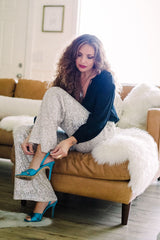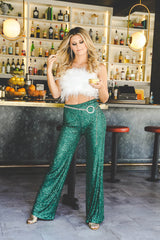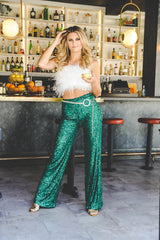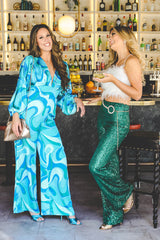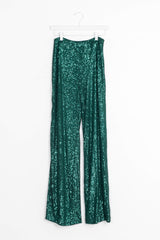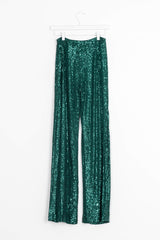 Details
Add some sparkle to your wardrobe with the Ring My Bellbottoms Pant by Kariella. Featuring an elastic waist, these silver sequined bell bottom pants are sure to catch your eye.
Size Zip Closure
Sequin Fabric
Lined with Polyester
Stretchy Material
Care
Contents
96% Polyester
4% Spandex
Lining: 100% Polyester
Size and Fit
Small
Length: 43"
Waist Width: 12.5"