What to Pack for Your Weekend Getaway
"Wanderlust consumed her; foreign hearts and exotic minds compelled her. She had a gypsy soul and a vibrant hope for the unknown." – d. marie. 
 It's that time of the year again; Spring Break! For those who are preparing for their weekend getaway, don't worry, we've got you covered for packing all your essentials. We've created a printable checklist for you!
 Although traveling is fun, packing can be very tedious. If you're like us, you might find yourself packing the night before and throwing clothes all over the floor. Stress no more, Kariella has the perfect packing list for you! Continue reading below to learn how to pack for your weekend getaway.
Toiletries
You're getting ready for the day and end up digging through your entire suitcase looking for your toothbrush, and after realizing you forgot such a simple item, it looks like a mini hurricane hit your hotel room. One of the most overlooked items when packing is your toiletries. The smallest items are always somehow forgotten.
Even if you are checking in your bag on a flight, it's easier to buy TSA approved shampoo, conditioner, lotion, toothpaste, skin care, etc. to fit in your suitcase. That way you are saving space in your bag and can easily dispose of the products after your trip. Packing minimal will keep you more organized and allows you to have more room to bring back souvenirs you've purchased on your vacation!
Here are some recommended TSA approved traveling kits, skin, and hair care products to think about purchasing before your Spring Break: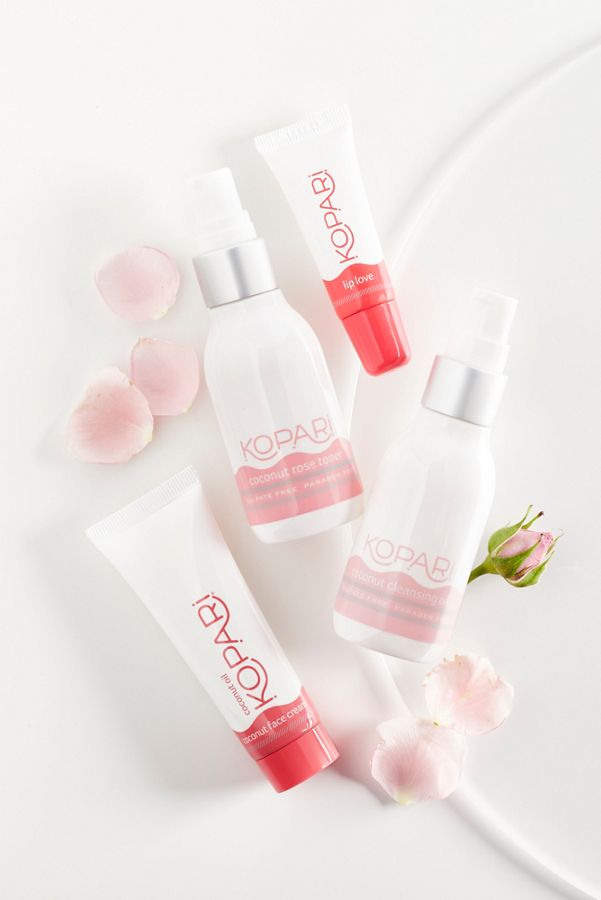 OUAI Desert OUAISIS Festival Kit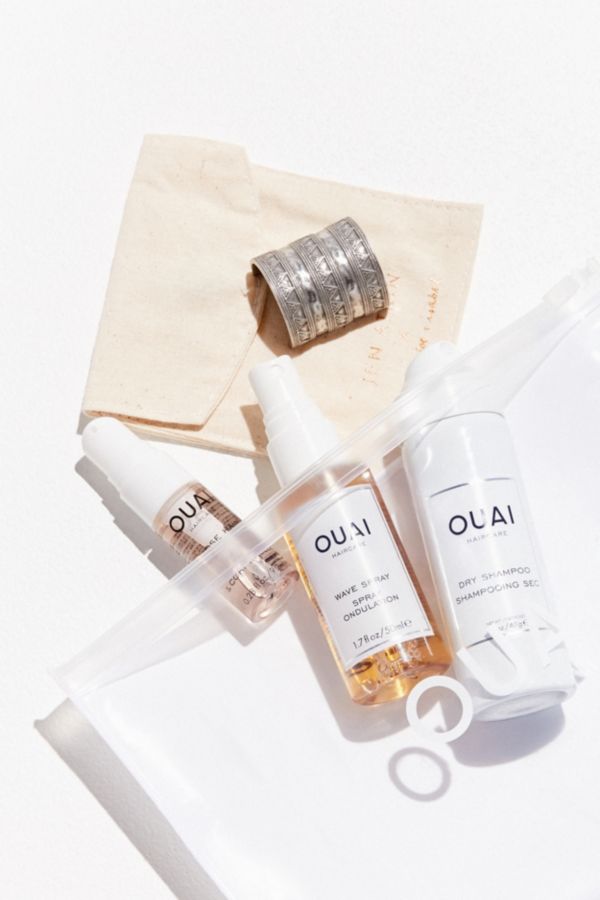 Clothing
Taking a vacation or weekend getaway can be so exciting and overwhelming at the same time. You constantly look every day on your weather app to see how hot or cold it will be on your trip so you can plan out outfits for each day. You pace back and forth in your room for hours trying on different clothes and searching your favorite clothing brands for the perfect top to style with your skirt you haven't worn since last summer.
Packing your clothes can be the most exciting part about getting ready for your trip and you may try to style yourself more than you normally would at home. However, this does not mean you need to take 15 shirts, 8 bottoms, and 6 pairs of shoes on a weekend getaway (I'm exaggerating of course). Learning to pack minimally will save you loads of stress and a lot of room in your suitcase so it's lighter!
If you think about it, there are plenty of ways to style one simple t-shirt. So, find your way of styling a few of your favorite tops with different bottoms and vice versa! Also, something I like to call a packing hack is DRESSES! All you have to do is find the perfect sandals or heels that match with 2-3 of your favorite dresses and you're all set. This will save you a lot of room in your suitcase so you don't have to end up sitting on top of it to zip it up!
Here are some of our fav tops from the store that you can style in multiple ways for your trip:
Just remember, less is more.
Miscellaneous
Ahh, yes, some of the most important items of your trip are in this section. Leaving your phone charger behind is one of the saddest things that can ever happen. Or forgetting your wallet at the house and just remembering as you're arriving to the airport.
As you're preparing to leave the house, make sure to use our simple checklist to remind yourself that you have all the essentials for your trip. We hope this inspires your next weekend getaway. Comment below where you're planning to go for your Spring Break! Make sure to tag @shopkariella on Instagram.
2 comments
I enjoy, cause I discovered exactly what I used
to be looking for. You've ended my four day long hunt! God Bless you man. Have a
nice day. Bye maglie calcio
These are great tips! I actually own that Kopari travel set and I absolutely love it!
Alexis Baxley
March 18, 2018
Leave a comment