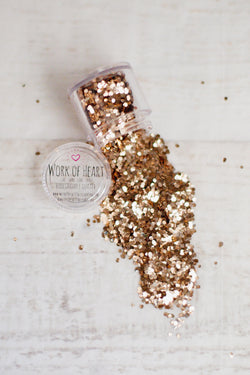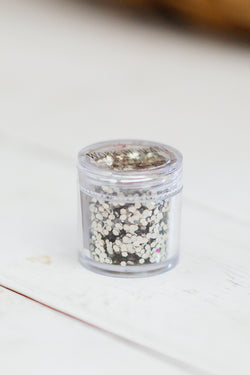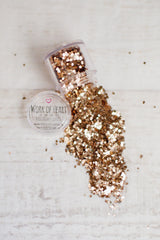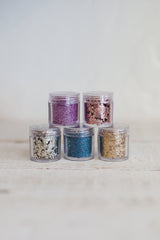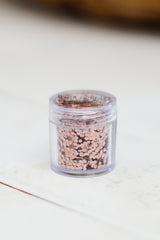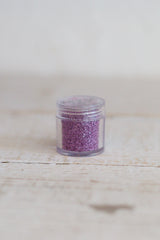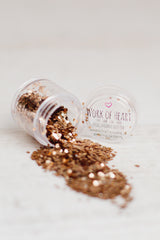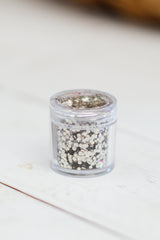 Work of Heart
Biodegradable Glitter
Details
These bio glitters are made from the plant based material called cellulose, which is derived from the Eucalyptus tree. It can fully decompose in soil or microbial waste water, unlike most plastic glitters which will remain on earth for at least the next 400 years. So glitter away, with no fear of littering up our beautiful planet!
All beauty is final sale.
How to Wear
Although we prefer the Glitter Applying Oil due to it's age defying formulation and unbelievable scent, any face friendly oil will do the trick to apply the glitter. Just dip a makeup brush in the oil, then into the glitter, and apply to your face and body! Press play on the image to watch our "how to" video.