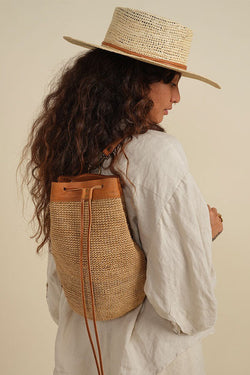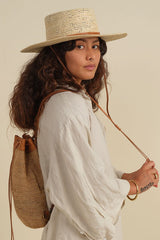 Made by Minga
Transito Backpack
Details
Hit the road with the Transito Backpack by Minga. Wherever your travels take you, this catch all backpack is ready to go. Adjustable leather straps allow for a comfortable fit. The cinch top keeps your goods secure but easily accessible when you need them.
Handmade. One of a Kind. Made in Ecuador.
Size: H 12" x L 9.5" x W 9"
Adjustable removable strap
No inner lining or pocket
Contents
Made from all-natural, plant-dyed cactus fiber and high quality, vegetable- tanned leather.